BOOK AN APPOINTMENT
Hi,  
Thank you for stopping by.
We strive to serve you with our craft and that begins in your discovery process, all the way to the years ahead with your piece. 
Please reach out to us if you have sizing questions, custom order request, or need help finding the right piece for a loved one. 
please note that by submitting your information you are agreeing to be contacted by someone in our team. 
Feeling ready to book an appointment in our Studio?
Use our booking widget below to schedule a time to visit us and start your journey.
Guidance Consultation
Looking for guidance? We are here to help.
Reach out with any and all questions during your selection process whether it is for yourself or you are gifting for someone special.
Custom Pieces
You can't find the perfect piece for you? We love creating custom pieces that hold your unique intent, story and frequency. Contact us to share your vision and let us explore how we can materialize it together.
Activation Method
Discover the sequence and purpose designed into each piece and collection that are meant to not only complement your style but also elevate your frequency and vitality through its design.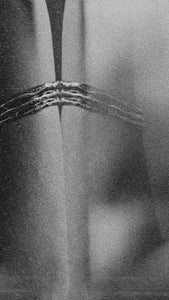 Mythic Moon
Our core collection, forged in silver, touched by moonlight, made to awaken your personal mythology. 
discover now